What others say:
Hey, Are these fog free if used with a faceshell?
Reply:
Yes,the lenses are fog free.
If I make a homemade mask, could I be able to hot glue this to an eyless spandex mask?
Reply:
yes, you will need the UFO glue for it.
Do you think you could make these look like the ones I have shown below. In the sense that is is very blocky, and has sharp corners

Reply:
Yes, we can make this shape on rubber lenses. Please contact service@zentai-zentai.com
can i get these for hetai usege or would they not hold up to the liquid melt the glue
Reply:
Please do not touch any water, the paint might melt.
Do you know what size these are? I'm looking for a size to match pic related (My head is size is 22 inches in circumference ), and I was a bit worried about there being only 1 size option. Sorry if this is kind of a specific question, I just wanna make sure I won't be receiving super small or super large lenses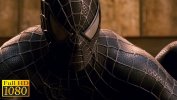 Reply:
Hi Nathan,thanks for contacting us.As for the sizing,we have varies sizes from female XXS to male XXXL.And we also provide the customized sizing service which often fit our customer quite well.If it is hard for you to decide on the size,we suggest you choose the custom sizes option and provide us your own measurements.
Are these actual lenses? And can I get these but with white lenses
Reply:
Yes, you can see through it. We can make the trim in white if you want. Please contact; service@zentai-zentai.com
Do you think that you could make the outer rims of it black and the inside white? Also is there an option for mesh?
Reply:
Yes, both color can be altered. Please leave your request in the remarks text box while ordering it.