Notice
Hand-made EVA spiderman lenses. The shape and color can be customized.This page and price is for return clients only.

Size:Average
Color:Black and white
Material:EVA,one-way vision reflective film, magnet
This design can be used on faceshell with magnet.Or glued on mask directly. Please leave your request:with magnet not glue or no magnet glue to the mask in the remarks text box when you place the order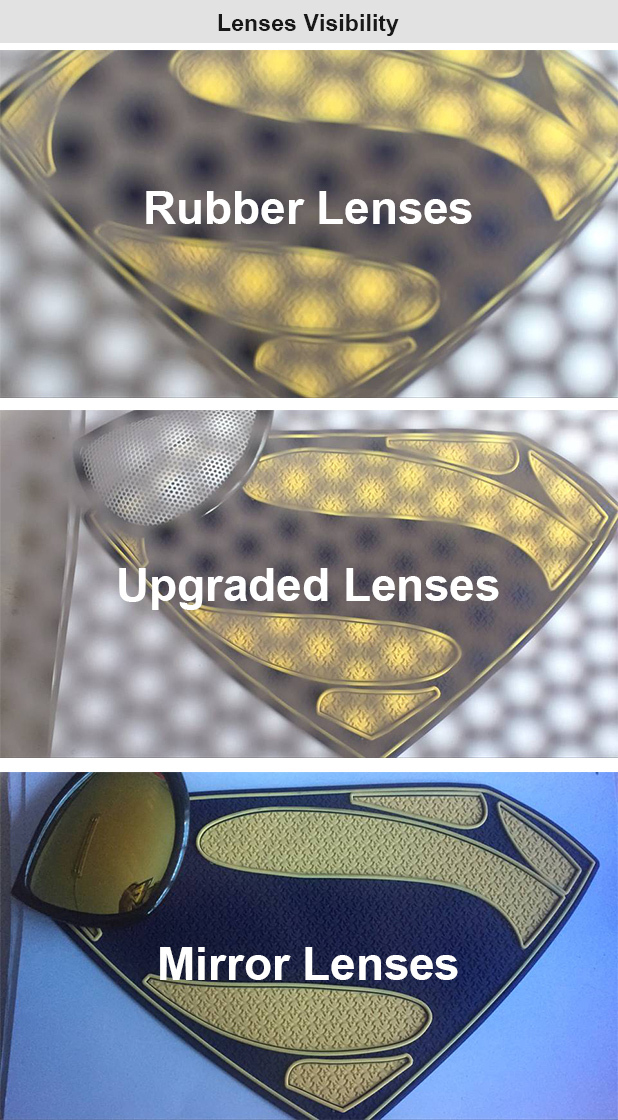 What others say:
Can the color of the frames be purple?
Reply:
sorry it can not be made in purple.
Are these lenses replicas like the ones in the amazing Spider-Man 2
Reply:
Yes, these can be appplied to the ASM2 costume.
Can I attach this lenses with the suit with the order?
Reply:
Sure! Please leave your request in the remarks text box while placing the order
Are these all the same size? or one larger than the other?
Reply:
One size,they are hand-made, might be slightly different.
Can you make different lenses?
Reply:
For this upgraded lenses, we can only change the color. For EVA lenses, we can customize the shape.
do we have to buy the EVA lenses foam AND this at the same time for the upgrade?
Reply:
Please choose this only.
Just got my suite with these lenses and they are perfect! Amazing quality, amazing look. I recommend these for any spidey suit.
can you change the color of the frames to red
Reply:
Yes, and it is free. Please leave a message while placing the order.
Very impressed with these lenses, they look very movie accurate in real life
Do all three sets of lenses come for the $25.00?
Reply:
just one pair.