Notice
Hand-made EVA spiderman lenses. The shape and color can be customized.This page and price is for return clients only.

Size:Average
Color:Black and white
Material:EVA or Rubber, the lenses is being upgraded into soft rubber 
Color and shape can be customized, please contact: service@zentai-zentai.com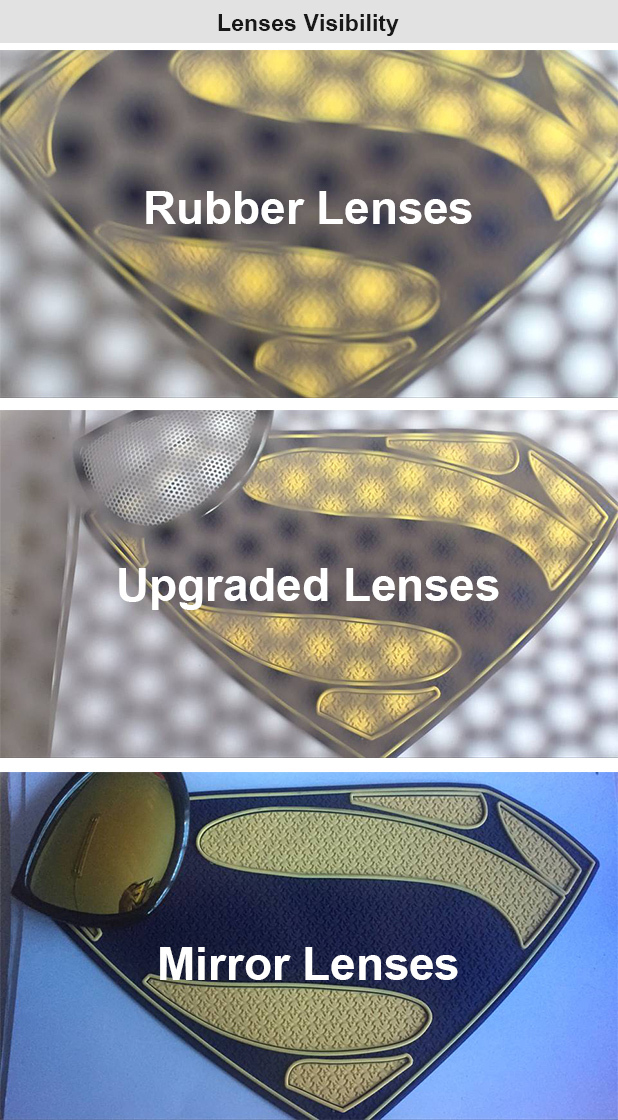 What others say:
can u make 25 and 26 look like this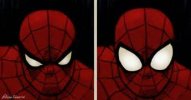 Reply:
We will :)
I was wondering if, when adding the lenses, do you leave the fabric on or do you remove them so that there's no fabric under the EVA Lenses? I already own a suit I bought last year (Before you started lenses) and am considering buying lenses to go on top. Would the fabric lenses cause any large vision difficulties and, if so, would you advise against removing any fabric from the face?

Reply:
We can customize the lenses shape and color. Please contact us via email for more info.
New Lenses! :) thanks once again :)

I was just wondering, is it possible to put the mesh on the outer side of the frame so it looks flush with the whole lense? Sorta like the venom lenses?
Reply:
yes, we can make it if you want. Please contact service@zentai-zentai.com
Can u plz put these lenses on the hood i got as well
Reply:
Yes, if you order the lenses along with your suit, we can glue them on the hood for you .
Can u plz put these lenses on the hood i got as well
Reply:
Yes, please leave your request in the remarks text box while checking out. If you have placed the order , please contact service@zentai-zentai.com and provide the order ID.
If I bought a suit and hood already, and the hood has sewn in fabric lenses, is there a way I could attach these on top or something?
Reply:
If you have a suit with detachable hood, then you can apply this hood to your suit too. If not, then you might need to find a tailor to replace the hood.
Hi which one is ultimate Spiderman lenses?
Reply:
Please check this one http://www.zentai-zentai.com/spiderman-faceshell-set-with-rubber-lenses-style-21-products-3527.html
Hey Zentai-Zentai and everyone. I was wondering it is possible to make some Raimi Spiderman Lenses? If possible please reply! Thanks Asher
Reply:
Yes we can make it, please contact us at: service@zentai-zentai.com
Is it possible to get a pair of lenses on just a normal red suit?
Reply:
Yes, please order them along with a red bodysuit. We can glue them to the suit if you need.